A weird summer and an equally unusual year! 2020 has made us rethink the way we work. So WHAT NOW? We have repeatedly reiterated that now, we need to get used to the NEW NORMAL. But what's the NEW NORMAL? Overhauled supply chains, remote workstations, and re-strategized financial decisions — we have seen everything drastically change over the pandemic.
However, all of these steps are just problem-specific REACTIONS. Now, the next question is – can we convert them into long-term ACTIONS? Yes, it is time to think about the future. How can the post-pandemic workplace navigate this storm and emerge stronger? We will try to address this question in this post.
How to Prepare for the Post-pandemic Workplace?
For the NEXT NORMAL, the recovery will be digital. Therefore, we need to develop our strategies accordingly. The best way to begin is by taking inspiration from organizations that have already responded well to the crisis.
A few of the steps taken by industry behemoths (leading the way in this crisis) include moving employees from the offices, call centers, and factory floors to homes. Additionally, they have resorted to keeping the workforce updated continuously and engaged by holding e-training classes and deploying mobile-friendly microlearning modules. Other post-pandemic workplace measures include rejiggering supply chains, creating new e-commerce channels, and using technology like AI and predictive analytics — to discover sustainable ways to continue operations.
In short, to win this battle, you must stay ahead in the race. How? By staying up-to-date with the key trends that are shaping the market. And here are five of these elements that stand out from the rest.
Post-pandemic Trend 1: Work From Home
Research suggests that currently, "75 million U.S. employees (56% of the non-self-employed workforce) could work-from-home. In other words, that's how many hold jobs that are compatible with remote work."
The same report also states that people who were working from home before the pandemic will increase the frequency once offices reopen. As for others, who embraced this concept only during the pandemic, they will witness a significant upswing in their adoption rates in the near future. Estimates say: "We will see 25-30% of the workforce working at home on a multiple-days-a-week basis by the end of 2021."
TCS
In fact, several organizations have already taken a step in this direction. Software giant TCS has said that "by 2025, the company will require only 25% of its total workforce to come to the office for work, as many companies now opt work from home policy."
Each employee will get the golden chance to explore their full potential without spending more than 25% of their time in the TCS office. Rajesh Gopinathan, the CEO, TCS, stated this in the FY20 annual report of the company.
The bold new vision for the 25×25 model will allow India's largest private-sector employer and software exporter to be at par with customer expectations. Clients are comfortable with this model, which enables TCS to handle more workload than other organizations in the post-pandemic workplace.
Accenture
Again, for Accenture, in Q2 FY20, "total revenues were up 8% year-on-year to $11.1 billion, more than 65% of that coming from the so-called The New, Accenture's catch-all terms of digital, cloud and security services. By sector, Products accounted for the largest chunk of that at $3.2 billion, but Health and Public Services showed the highest annual growth rate, up 15% to $1.9 billion."
CEO Julie Sweet has pointed out five key factors that have helped the company ride out the storm. Among them, virtual working teams were a significant factor in propelling Accenture's success.
Accenture's global management committee, even before the pandemic, had been operating as a remote team. There is no headquarters, and their leaders reside in regions across the globe. During the crisis, all the company needed to do was mobilize their existing teams. Sweet added: "60% of Accenture's people in our centers in India and the Philippines are now working remotely."
Accenture has technologies and infrastructure in place, which allow remote business collaborations in the post-pandemic workplace. As stated by Sweet: "For example, we are the largest user of Teams by Microsoft in the world and in the last few weeks as we rapidly ramped more people working remotely from home, Teams audio usage has almost doubled from our typical 16 million minutes per day to almost 30 million minutes per day."
The Benefits
Several other global companies have expressed their desire to revamp their strategies to encourage employees to work remotely. Tech giants like Twitter and Square have confirmed that work from home will be a permanent practice. Facebook has also given a considerably long time for its employees to work remotely in the post-pandemic workplace.
Work from home is a preferred option among employees since it's flexible. In an era where micromanagement is a myth, the mobile-dependent modern generation delivers better results when their seniors do not monitor them 24×7. What's more? The remote model saves corporates thousands of dollars, which otherwise goes wasted in renting office spaces. Not to mention, reduced commute times result in greater productivity as well.
Post-pandemic Trend 2: E-learning to Upskill and Reskill Employees
eLearning has already witnessed a steady year-on-year increase in demand in recent times. However, a considerable chunk of the training remained face-to-face before the COVID-19 pandemic hit the world. Once global shutdowns became a practice, physical learning has seen demand fall, with companies increasingly embracing online models in the post-pandemic workplace.
Market forecasts suggest that eLearning is about to undergo a considerable boost in the future. And certain companies are already seriously implementing online tools that promote employee engagement, learning, and awareness. Let's illustrate this with an example from TCS again.
TCS
The IT giant has developed guidelines to introduce health awareness activities, like – daily exercise, nutrition advice, app-based courses that address mental health concerns, and virtual events to engage children. Their private medical healthcare services have a 24/7 employee assistance program, offering counseling and the ability to arrange virtual appointments with all medical professionals, lawyers, accountants, and debt advisors.
The HR leadership has employed a virtual engagement team, delivering weekly live webinars. A full-fledged support system called Employee Networks offers online activities, challenges, and content.
Since TCS employs 448,000 people worldwide, the company needs to bring together employees from all geographical locations to work in tandem. OneTCS is a platform that enables employees to share content, best practices, and tools while staying in touch with each other. Messaging and video tools have helped the employees in working closely and effectively.
Researchers suggest that technological innovation can expand the types of training that can be effectively delivered online. Some of these tools include mobile platforms, gamification, 3D environments, social learning, data analytics, and artificial intelligence. Whether it is reskilling at the business-unit level or a company-wide up-skilling activity, the tools mentioned above ensure that corporates do not push the pause button on their learning curve in the post-pandemic workplace.
Post-pandemic Workplace Trend 3: Digital Transformation
The post-pandemic workplace will be entirely digital. Therefore, organizations should embrace the concept of digital transformation — which includes digital speed, technology, and data-driven decisions.
Leading companies embrace changes faster digitally — which ranges from reviewing strategies to allocating resources. They are also making use of their existing technology to upgrade the core of their business. Finally, the road to recovery is paved with data. Data enables the executive teams to make better and faster decisions.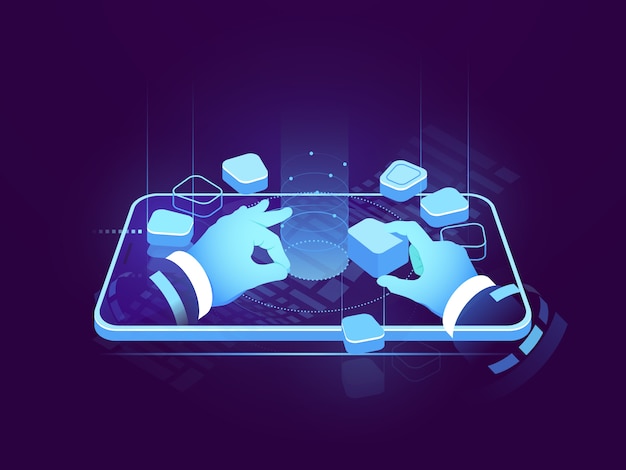 RXR Realty
Let us substantiate the statements above with an example from RXR Realty – a New York City-based commercial and residential real estate developer. It has been investing in digital capabilities even before the pandemic. CEO Scott Rechler said:
"Historically, real estate has been a very transactional business. We felt that by leveraging our digital skills, we could create a unique and personalized experience for our customers similar to what they're used to in other aspects of their lives."
Before the COVID-19 pandemic hit, RXR had built a digital lab. With over 100 data scientists, designers, and engineers, working on digital initiatives, they have developed an app that allows the company to move scheduling, deliveries, dog walking, and rent payments on the residential side.
The software additionally provides real-time analytics on heating, cooling, and floor space optimization for tenants on the commercial side. As a result, RXR could easily navigate the crisis, which has made physical distancing and contactless interactions a norm.
RXR is currently researching how to put health and safety protocols in place so that tenants feel safe as they enter the office. RxWell, a mobile tool launched by the company, gives real-time data on 'air quality and occupancy levels of a building, cleaning status, food delivery options, and shift times for worker arrivals.'
Employees, after reaching the workplace, have their temperatures checked on thermal scanners. Online heat maps provide a full overview of the restroom or conference room at any given time. Rechler explained, "The investments we made in our digital capabilities before the pandemic are why we're able to give people peace of mind now as they begin to return to work."
Goldman Sachs
Again, the rapid evolution of digitization over the last decade has led to the launch of several fintech behemoths. Investment banking giant Goldman Sachs also introduced Marcus by Goldman Sachs in 2016. Marcus is the company's digital consumer business branch.
And its head Harit Talwar describes it as follows: "a 150-year-old startup that allows people to take control of their financial lives from their phone." In fact, in the past four years, the digital-first business has grown deposits to $92 billion from $7 billion. It mainly deals with lending balances through a combination of organic growth, acquisitions, and partnerships.
With over a million customers in the UK and US, Marcus aims at providing easy access to the website, even to individuals with disabilities. Since it follows a digital-first philosophy, it could easily adjust to the changing workplace scene following the pandemic. For instance, when the pandemic resulted in several people losing their jobs, the Marcus team decided to give clients some leeway.
They allowed clients to defer payments on loans and credit cards for several months without accruing interest. Talwar said: "The real news is not that we did this, but that we took just 72 hours from the time we realized customers needed help to when we rolled it out. We were able to do this because of our agile digital technology model."
Post-pandemic Workplace Trend 4: Following the Changed Customer Mindset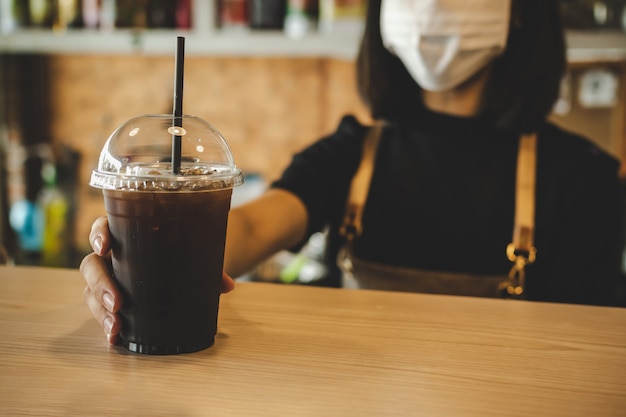 With worldwide lockdowns and social-distancing restrictions in place, there has been a profound shift in customer preferences and buying behavior plus patterns. For instance, one of the biggest challenges the retail industry faces, following the health crisis, is how customers shop. Closed stores have pushed millions of consumers to purchase online.
Levis
Adapting to this change, one of the top players is Levi Strauss. Chief Financial Officer Harmit Singh explained that the San Francisco–based apparel company handled the challenge well as it was already well equipped. Some of the measures already in place were investments in digital technologies and AI and predictive analytics. When buyers switched to e-commerce channels in droves, Levis was ready.
To meet the increasing demand, the apparel giant started accepting online orders. They placed the merchandise in fulfillment centers and its stores. Of course, for others, the shift in logistics would take months. But Levis accomplished it within days. The company's measures include curbside pickup for around 80 percent of its 200 stores in the US. They have also launched a mobile app to connect with consumers during the pandemic.
In 2019, Levis invested a significant chunk of its AI and data resources in understanding how to run promotions efficiently. A Europe-wide campaign in May 2019 gathered enough data through an AI model. It resulted in driving sales that were 5x higher than in 2019. Singh explained: "AI gives us the ability to transform data and facts into action quickly. We're using this intelligence alongside our own consumer expertise and judgment to drive better results."
Post-pandemic Workplace Trend 5: Aggressive Adoption of Social Media in Growth Strategy
Social media has become a popular and powerful medium, especially after the government announced stay-at-home orders worldwide. Businesses and entrepreneurs started spending several hours to inform people with updates on their services or products. Effective communication is essential to keep customers informed about changed business policies.
For example, one of the industries suffering a massive blow during the pandemic is alcohol brands. Consumers cannot enter pubs, bars, or restaurants. It means that they might want to replicate the experience at home. So how can companies make the best of this new shift? Well, according to a study by ListenFirst, "social media engagement with alcohol brands was up 327% in March compared to the same month in 2019."
It results from the surge in entertainment-driven content delivered by alcohol brands, such as drinks recipes and online pub quizzes, etc.
Brewdog
Brewdog, one such company, started hosting digital events during times when people would usually head out to celebrate. Its online event called May 'BlankHoliday' allowed customers to access a line-up of music, a tour of the new DogHouse hotel, and a special weekly pub quiz.
With people registering in advance, Brewdog utilized the built-up of the event's anticipation to enhance the engagement levels.
In these uncertain times, you can use social media as a part of your growth strategy by targeting new potential markets and tailoring your messaging to meet buyers' needs. Timely response to questions leads to increased trust in your brand. With the whole shift of clients towards social media, corporates can restructure their business strategy around online networks.
Conclusion
Many companies believe that their existing business model will not stay viable in the post-pandemic workplace where digitization will be standard practice. It means that the road ahead will have challenges. However, the scope will increase when the door for a digital-first strategy opens. The winning, surviving companies, are not making drastic changes. They are using their existing technology to rethink their business strategies for the long-term. And we hope the insights from the above examples will help you take the first steps in the right direction.