With the almost-instantaneous shift from in-person interactions to remote communications following the COVID-19 pandemic, it's no more a question if you should/ shouldn't opt for adopting eLearning at workplaces. The central question is — How soon can you make this shift? Ignoring eLearning is no longer an option.
Even if you negate the presence of a pandemic, eLearning has numerous upsides on its own. Brandon-Hall Study suggests that e-learning typically uses 40% to 60% less employee time as compared to traditional classroom sessions. Again, the Research Institute of America has stated that eLearning increases employee retention rates from 25% to 60%.
Increased time efficiency, retention rates, and knowledge absorption lead to higher profits. And this was proved by a survey conducted by Ambient Insight. 42% of the surveyed companies said that eLearning has led to an increase in revenue.
Not only this, overall, eLearning is also a more scalable and flexible learning experience. Several organisations have slowly migrated to a blended learning format over the years. However, for others, who had relied entirely on offline models, the sudden shift to a completely online learning module — especially after the pandemic — might seem complicated.
For corporates who feel that the transition from in-person training to eLearning is overwhelming, a detailed step-by-step guide can be helpful. This comprehensive how-to guide will help you get started as you begin transitioning to an efficient, flexible, and scalable online training program from the traditional face-to-face modules.
Adopting eLearning at Workplace: How to Migrate from In-person Training to eLearning
Filter the Relevant Content
You might think that you already have enough content and all you need to do is copy this existing information into online modules. But what suffices in offline classrooms might not fit the eLearning model. For instance, you cannot convert your entire PPT presentation into a microlearning course. There is a process for that. You can neither compress a 2-hour training session into a 15-minute mobile module. And nor can you take each slide and make an identical digital imprint of it!
Read More: Converting PPT-based Learning Content for Mobile Learning
It is essential to identify the content that is required to develop the eLearning curriculum. Your original Instructor Lead Training (ILT) might contain a gamut of projected slides (PowerPoint), hand-outs, leaflets, workbooks, notes, audio clips, video files, worksheets, and auxiliary materials (answer sheets, guides, and feedback forms). Gather all this inventory at one place.
Next, pick the important elements of in-person training and incorporate them into the online course. To start with this step, you should finalize your learning objectives — what do you want your employees to gain out of each learning unit? Next, begin to refurbish content around these objectives, using the SMART (Specific, Measurable, Achievable, Relevant, Time-sensitive) criteria.
Create a Structure
Once you have figured which content you will be extracting from your existing, traditional model, the second step is to create a structure. Start by creating a basic outline — which is segmented into units, modules, and sections. For instance, you might have to break them down into smaller chunks when you have long training courses.
If you opt to convert your traditional learning curriculum into microlearning, you will save on your development costs as well. In fact, learning architect Ray Jimenez has said in his book 3-minute eLearning that "by creating micro-courses learning developers can reduce development costs by 50% and increase the speed of development by 300%."
Again, certain learning elements cannot be transferred to online platforms. Therefore, you need to rethink how you will restructure these segments of the course. After the outline is ready, you can create an eLearning storyboard to map out a detailed lesson plan. Once you are done with the final blueprint, your next step is to start with the design aspect.
Ad: PlayAblo's Enterprise-Grade Micro-Learning platform is perfect for blended learning. It also offers professional services for converting legacy training content into micro-learning modules. Find out more and request a custom demo!
Design Your eLearning Course
The design of your eLearning module will be completely different from your current in-person format. Since face-to-face interactions won't be present, your online strategy must include fun, engaging features to help learners achieve their goals. Begin by settling on the ideal platform. Choose the LMS for corporate training based on interactive and gamification elements, the ability to integrate a webcam and informative handouts, and the ability to add audio and videos.
Let us illustrate this with an example. Let us assume that you have many flowcharts to teach a particular process, step-by-step. You can make this experience more interactive in your eLearning module by embedding a feature that allows learners to drag and drop the elements as per their understanding. Couple this with a scoring or reward system, and you introduce healthy competition in the mix! On the other hand, if the flowchart was meant to serve as a guide, you can digitally recreate it and make it richer by including hyperlinks and interactivity.
Again, thoroughly recheck your content. Is it too text-heavy? Can you remove some of them or replace them with graphics or a video tutorial? Are there images followed by long paragraphs? If yes, consider including pop-up texts over the images themselves. A good idea for adopting eLearning at workplace is to substitute lengthy texts with voiceover notes or in-house video clips.
Adopting eLearning at Workplace: Phase-Out
Your eLearning course should target a specific audience. You can segment online learning into multiple modules, depending on who your end learners are. Usually, corporates segment eLearning into the following types:
New Hire Onboarding: eLearning for employee onboarding helps recruits to familiarise themselves with your company's culture and processes quickly.

Compliance Training: Compliance training is essential to ensure that your employees know about the rules and regulations of the company. New hires will need a complete introduction while existing employees require frequent reinforcement of the training.

Products Αnd Services Training: Your employees need to have a detailed overview of the products and services offered by your organization. This is when an eLearning module for products and services training comes in handy.

Technology/Skill Training: Skill training enriches employees with knowledge about the software programs/technologies/skills used in different business needs. This knowledge simplifies work processes and boosts productivity.

Soft Skills Training: Soft skills like effective business communication and time management are best taught through online modules since in this case, classroom sessions become too tedious. Moreover, who has the time to attend a full-fledged class on the proper delivery of a language? This is best done digitally!
Review and Organize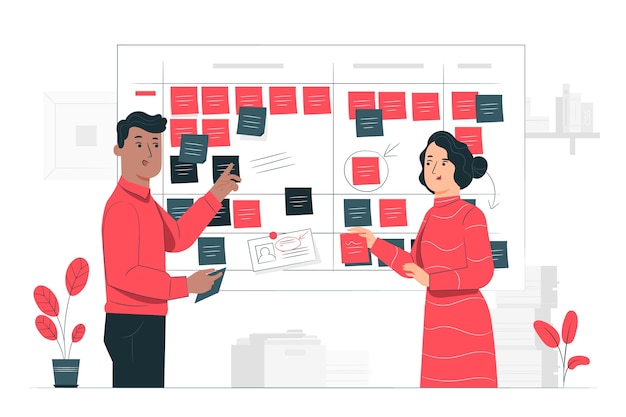 Whenever you are adopting eLearning at workplace, it is vital to review the learning material first. Check if there is any outdated material. Offline to online conversion is an excellent opportunity to update, revise, and correct your old content. Again, if there is repetitive information, flag these parts. During the review stage, it is extremely beneficial if you can observe a live, in-person session. You can then identify gap areas, which can be addressed in the conversion phase.
Now, your next step is to organize your team and the learning content. Ensure that your conversion team has instructional designers, subject matter experts, and support staff. Give them clear roles and responsibilities, with assigned deadlines.
Finally, organize your content. You can set a general flow to each module by segmenting them into units, topics, and subtopics. You can also collect them as per categories — grouping content with similar characteristics. Otherwise, you can manage the material by sequence — dividing information into steps.
Include Assessment Tools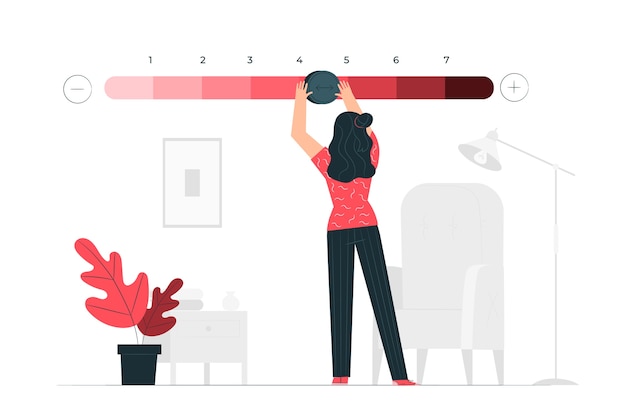 Lastly, when you change your learning methodology, you will also need to change the assessment methods. Once you design your eLearning module, you must track employee training to measure your learners' performance. How do you do that? You can include an online test at the end of each completed level. The type and number of tests will depend on the end objectives. Finally, do not forget to ask for feedback via a questionnaire or survey after the conclusion of the training program.
Ad: PlayAblo's Enterprise-Grade Micro-Learning platform is built for millennial learners. Built-in assessments and gamification features ensure learning outcome measurement along with sustained engagement. Find out more and request a custom demo!
Conclusion
Pandemic or no pandemic, adopting eLearning at workplace is vital for organizations who wish to climb the ladder of success in training programs. Online modules not only lead to enhanced employee efficiency but also result in huge savings. For instance, IBM saved approximately $200 million after switching to eLearning, according to Dave Evans. So, if you decide to ditch your traditional in-person sessions and opt for a comprehensive digital learning module, we hope our guide shall help you in taking the first steps.