The average per-employee global corporate training cost has steadily increased over the years. Employers worldwide, last year, spent on average USD1,308 U.S. dollars per employee on learning and development. Again, as per Training Industry, 14 percent of businesses planned to cut staff training costs in 2019. These values have increased by 5% year over year. It's no surprise, really. What a year it's been! Perhaps your training budget has been cut. Or maybe you intend to allocate resources wisely. In any case, this article will show you how training should be seen as an investment rather than an expense and how to spend your money wisely.
Corporate Training And Its Related Factors
Let's start with a look at the factors that influence corporate training costs. Three factors decide how much you'll spend on corporate training:
The size of the company
One size does not fit all, and different firms may afford additional training depending on their earnings and personnel numbers.
Industry
Jobs in other fields, such as leisure and hospitality or maintenance, don't require much skill or experience, and on-the-job training is usually enough. Other businesses, in turn, encourage substantial training—for example, Amazon, which retrained 100,000 non-technical employees to work in software engineering.
Learning delivery methods
External training and coaching are more expensive. You pay not just for the corporate training cost but also for many items that come with it, such as training supplies, venue rental, travel fees, and lodging for trainers and trainees.
The last factor is significant when it comes to traditional face-to-face instruction. Face-to-face training assumes that we meet each other in person in a physical space, with an instructor guiding us through the process. Because you need the presence of a trainer for this instructor-led training, it is instructor-dependent. It includes recurring fees for each training session. It would help if you also supplied the necessary training facilities.
eLearning offers a progressive alternative to this method. It refers to using technology to send and access educational content at any time and from any location. It is, in essence, the use of the Internet and tools that enable you to:
Find learning tools that are either free or cost money
Create a virtual training environment
Keep track of learning materials and procedures via a learning management systems)
Outsource content creation and order it from a third party like PlayAblo
Moving at least a chunk of training online isn't a problem with these technologies. Naturally, some of them are compensated. However, with their assistance, you can minimize corporate training costs considerably. They can also reduce the impact of hidden costs associated with face-to-face training. Let's now have a look at these costs.
Corporate Training Cost: What Are The Hidden Expenses?
The hidden corporate training costs are non-obvious aspects that influence your corporate training cost and are something that you should anticipate. We can identify two major factors: turnover rate and productivity and profit loss.
Turnover rate
31% of new employees leave their jobs within the first six months. So you may have paid to train your employees, yet a third of them depart. Your training efforts are at risk of losing effectiveness due to this turnover, and something needs to be done about it.
Loss in productivity
Time is a valuable commodity. Employees are not working when they are undergoing training. Face-to-face training takes a long time to complete, especially if it is done on-site. In addition, firms frequently invite seasoned employees to serve as supervisors to mentor newcomers.
As you can see, this strategy has two main flaws. First, new employees cannot work to their full potential while learning how to do their jobs; second, training takes everyone away from their everyday responsibilities. As a result, if training is not adequately structured, the entire team's effectiveness may suffer.
These hidden expenditures should be considered, as they will eventually add up to corporate training costs for your firm. We'll now turn our attention to the financial side of things.
How To Calculate Your Corporate Training Cost?
How can you figure out how much money you will spend as part of your corporate training cost? Training demands may determine your training budget. The following is a typical list of costs associated with face-to-face training:
Cost of learning contents and external trainers
Fees for instructors
Travel and Accommodations
Amortization of software or equipment
Salaries for talent development teams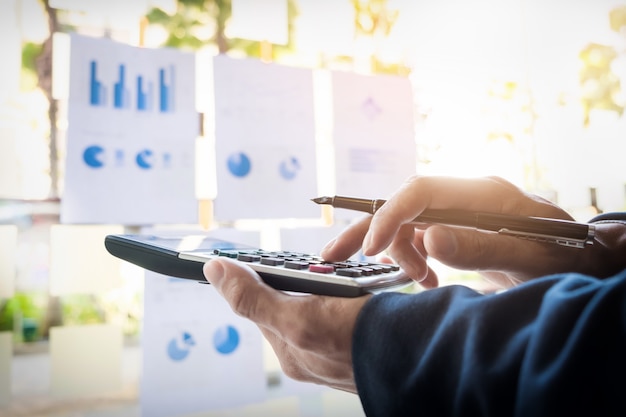 Essentially, these are the types of charges you should factor into your training budget planning. After that, think about how much you're going to spend on them.
6 Smart Ways To Reduce Corporate Training Cost With eLearning
eLearning is a great approach to refresh your training by using existing sources. Let's look at how you can use these forms of eLearning content to reduce high corporate training costs:
Videos
Videos are an excellent place to start if you want to save on your corporate training cost. To begin with, finding curated content on the Internet is relatively simple. Second, you can always organize it into YouTube playlists for internal usage. The L&D team's IBM Training channel is a well-known example. Department updates, town hall meetings, video lessons, interviews, and more are all available there.
Employees can also be assigned MOOC video-based courses to take knowledge tests and receive certificates of completion. The problem is that the content from these sources may not be precise enough for your training requirements. It will also be unsuitable for skill training that requires a structured, practice-oriented approach.
Another option for incorporating video into your training is to produce it in-house. There are numerous tools available now to assist you in recording and editing video assets. You can, for example, record a training session or an in-house expert workshop so that you can repeat it later. Collect these records and create a corporate knowledge base, which will serve as a repository for staff to refer to the training.
Webinars
Suppose you have a group of SMEs or instructors who frequently teach your material—converting their workshops into webinars is a good idea. A webinar is a live online session where attendees can ask questions and provide feedback to the presenter, primarily through a chatroom. A virtual session (or virtual classroom) is an online component of the learning process that allows students and instructors to communicate, exchange ideas, and discuss topics.
Webinars can be an excellent training tool for human resource management, sales, marketing, customer service skills, and other sectors in the business world. They are considered the quickest way to get eLearning up and running in a company.
You may preserve instructor-led training and its live nature with webinars and virtual sessions, get immediate feedback from participants and measure their knowledge level on the spot. You won't have to worry about venue rentals or seating capacity — thereby reducing your corporate training costs.
You've undoubtedly transferred workshops to the Internet before. However, if you need to save money, this is something to consider. When you hire external trainers to run webinars, you must also pay for their marketing expenses, which are included in the webinar fee. To avoid overpaying for this, it's a good idea to reach out to your company's more experienced staff and schedule webinars with them.
In-house course creation
You can take current information or assets that can be 'recycled' as learning content and turn them into fully functional online courses. You can choose interactive courses that will serve as your 'golden mean,' combining theory and practice, covering the most prevalent training topics at a low corporate training cost.
Authoring tools are pieces of software that allow you to quickly create online courses and quizzes to test your students' knowledge. You may learn about the most popular eLearning authoring tools, as well as their pricing and usability.
LMS
A learning management system (LMS) is a platform that allows students to access the courses you've created for them. You may store courses, exams, and videos in an LMS, assign them to a specific student, group, or department, provide live help via an embedded chat, and track their training performance. LMSs enable you to oversee and control the entire training process without the need for outside assistance.
Ad: PlayAblo's Enterprise-Grade Micro-Learning platform is built for millennial learners. Micro-Learning, along with assessments and gamification features, ensures learning outcome measurement along with sustained engagement.
Find out more and request a custom demo!
If you're going to buy an LMS, you should first figure out what you need and then find one that meets those demands. You should also know your target audience: how many individuals you'll be training, how tech-savvy they are, their preferred methods of use, and so on. If your firm is new to LMSs, you'll want something simple and straightforward.
Look for a user-based payment strategy when selecting an LMS. Whatever software as a service you choose, you'll save money by only paying for active customers, not simply those who have downloaded it. Using this technique will not squander money on "ghost" accounts or inactive users.
Microlearning
Training should not always focus on and educate major strategic issues. Minor tweaks can make a significant difference when it comes to learning. As a result, it can be tailored to a specific requirement, given on demand, and comprise a different technique — microlearning.
Microlearning is based on the concept of learning nuggets, which are small chunks of information. They can be a quick (but comprehensive) online lecture, presentation, video tutorial, screencast, podcast, quiz, game, or other types of content. Microlearning courses are less expensive. However, you usually require a large number of them.
Microlearning is particularly useful for time management. It should just take a modest amount of time and effort for you to create and for others to consume. However, short video series or minigame development can be costly, especially if outsourced. Instead, we recommend a few life hacks for rapidly and inexpensively disseminating in-house learning:
Whisper sessions: This would be similar to daily soft advise or a whispered encouragement to accomplish something via e-mail. Each day, this email can contain one question or idea. Google first introduced Whisper classes as soft skill training for their managers to help them communicate more effectively during team meetings.
Snackable training: Unilever put it thus way when outlining its microlearning strategy. The company built "My Learning Platform," a repository enabling employees to access brief TED presentations, instructional films, and other streamlined learning materials. Employees' interests are piqued by microlearning content on a variety of topics, which allows them to understand key concepts fast.
A digital job help that explains how to do something: This is a piece of data that assists with a specific task or function and appears when needed or is simple to locate. Emails, bite-sized courses, or a repository can all be used to deliver these task aids. An employee may solve any difficulty in the workplace with these micro-lessons and exercises.
User-generated content
Another option to develop in-house training content is to start from the ground up. Learner-generated content refers to items created or shared with students by their peers via e learning websites. It's like a change in content ownership: instead of instructional designers, employees share their knowledge with their coworkers.
What are some ways to dangle your toes in the seas of learner-generated content? Don't utilize handouts the next time you conduct a face-to-face training session. Creating a theme channel in a messenger where trainees are encouraged to add reviews, related videos, photos, links, and social media posts is more successful. Instead of passively reading pre-made handouts, you may create a training culture this way. Furthermore, there is no charge.
Conclusion
It is only logical that you want employee training to be effective and affordable. Using eLearning to start in-house training and relying on internal resources will be a good solution. You can significantly reduce your corporate training cost, and retain the effectiveness of training via eLearning. We hope you find this post helpful and that it provides you with a fresh perspective on training in your organization.
Ad: PlayAblo's Enterprise-Grade Micro-Learning platform is built for millennial learners. Micro-Learning, along with assessments and gamification features, ensures learning outcome measurement along with sustained engagement.
Find out more and request a custom demo!