The recent rise in sexual harassment claims has attracted the focus of businesses of all sizes to Prevention of Sexual Harassment, aka POSH training. Sexual harassment at work is illegal. Companies or employers should not tolerate it. By providing POSH training, your company may promote fairness and better working connections, giving all its personnel an ideal working atmosphere.
In addition to causing tremendous mental discomfort for all relevant parties, such as witnesses, authorities, and victims—sexual harassment at workplaces also has a high financial cost. For each victim, the productivity loss alone amounts to 4 work days, per Deloitte. The research further deconstructs this into the following elements:
Yes, sexual harassment results in multiple downsides. Hence, everyone has a responsibility to minimize sexual harassment at work. Prevention and education not only help to make your workplace a safe place for your workers, but they can also be profitable.
What Is POSH Training?
In 2013 India passed a statute known as the Prevention of Sexual Harassment (POSH) Act of 2013. The POSH Act works to stop and shield women from sexual harassment in the workplace. It also provides the ability to seek compensation for violations.
Employers can employ POSH training programs to build a culture of safety and compliance in the office that meets the legislation's legal requirements. Counselors provide staff workshops and seminars as part of the POSH training efforts to maximize understanding of the POSH Act, employee rights, appropriate workplace conduct, and employer obligations to create a POSH-compliant workspace as per the Act's grievance mechanism.
Why Are POSH Awareness Sessions Important?
It's crucial to provide your staff with POSH training to ensure they know the regulations and the repercussions of breaking them within the company. Therefore, it is necessary to plan the curriculum so that both men and women may learn what is and isn't appropriate in the office. As a result, we can preserve occupational equality.
Sometimes a woman is unsure whether a specific incident qualifies as sexual misconduct or not. Coworkers occasionally desire to assist but are uncertain of the legislation. For this reason, POSH training is essential in every organization to safeguard women's rights and uphold a top-notch working atmosphere conducive to growth and success.
Why Is POSH Important at Work: Its Major Advantages
1. Increases Employee Awareness
Employees become more aware as a result of POSH training courses. Women at work are more aware of sexual harassment incidents and are more likely to report them promptly to take appropriate action. When we train everyone at once, both male and female coworkers are equally conscious of the problem and can assist in reporting an instance of sexual misconduct. It guarantees that women can work in a secure setting.
Employees are also taught in POSH seminars what constitutes sexual misconduct, what constitutes a false accusation, how to utilize the law correctly, and how to prevent its abuse.
2. Reduces Incidents and Boosts Output
Accountability begins with knowledge. With POSH training, the staff members become more knowledgeable and maintain compliance, resulting in fewer occurrences. Equal treatment of men and women creates a favorable environment that supports work ethics.
Because they feel more secure, workers are free to participate, communicate, and work together. Additionally, people report higher levels of job satisfaction, which aids in keeping employees on board. The sum of all these factors results in significant productivity at work.
3. Aids Businesses in Upholding Legal Obligations
Sexual harassment at the workplace is prevented, banned, and protected thanks to POSH training. Early POSH training shields the business from complicated legal issues. Overall, the company and the employee are clear of legal blunders that could cost them a lot of money if they become legally liable.
An accusation of workplace sexual harassment may harm the company's reputation with current and potential clients. The employer may potentially experience financial and mental upheaval as a result. Therefore, providing employees with appropriate POSH training is essential to protect your business's reputation.
4. Enhances Morale and Strengthens Workplace Culture
Through POSH training, management and employees get instructions on preventing sexual harassment of women in the workplace. Hence, employees and managers are more informed of when to file a complaint and are conscious that a robust internal redress system needs to be established. Workers can never feel secure in their work without an efficient appeals process.
Therefore, we may conclude that POSH training workshops improve employee morale and educate the management on compliance. Additionally, it improves collaboration between staff members, management, and other employees. These elements contribute to a pleasant work environment and a productive workplace culture.
The advantages above demonstrate the value of POSH training in every organization, as employees are essential to any successful company. Employee happiness significantly impacts the firm's standing in the real world.
How to Deliver POSH Training?
1. Make Training Modules Mobile-first
Sexual harassment is a serious issue, and you must handle it delicately to avoid upsetting anyone. Government agencies and non-governmental organizations that support sexual harassment victims hold several workshops. In your company, classes can also be held in a traditional classroom setting.
The most significant limitation to this method of instruction is that it could be challenging to schedule training sessions for all of your workers at once if your company has many staff members. The training may not be available to everyone. It may become difficult to organize the process of keeping a record of the workers who have attended, ensuring everybody has completed the assessment at the conclusion and evaluating the test.
Delivering one-on-one instruction on a smartphone would be a preferable and much more feasible option to live courses. In any case, practically every firm uses a mobile-based curriculum and instruction. Employees are therefore accustomed to this style of the learning program. You can guarantee that each employee has received training by giving POSH training on portable apps.
Additionally, you can review the results of their tests, organize your assessment, and offer quick commentary. Therefore, businesses should provide POSH training via mobile platforms. You can establish a productive workplace where staff members have a sense of safety and treat one another with dignity with the proper training.
2. Describe the Different Kinds of Harassment
Help others comprehend what gender discrimination is. Sometimes the sufferers aren't sure if they should report the incident since they're not clear if what they experienced qualifies as sexual misconduct or otherwise. It might be a remark made out loud, a derogatory joke, a trade-off, etc.
The incident need not have happened at work; it might have occurred at a company-organized social event, while on a work trip, or over a phone call or other electronic interaction. Alternately, it could be the other way around, with some employees being unaware of how their behavior fosters a hostile atmosphere.
You must describe the many sorts of sexual harassment to prevent misunderstandings, keep everybody on the same page, and ensure that all employees are aware and responsible for fostering a secure and healthy workplace.
3. Produce Scenario-based/Animated Content
Images are more effective at communicating ideas than text is. Make a scenario-based lesson plan so that staff members can better comprehend scenarios. To assist learners in understanding which situation qualifies as sexually objectionable behavior, you may present them with options to pick from. Maintaining the user's interest in the training course is easier by incorporating rich visuals and dynamic imagery.
Animations are another powerful tool for teaching employees the proper behaviors for the workplace. In reality, animated videos boost retention by keeping viewers interested in the material. To assist learners in comprehending appropriate and undesirable behavior at the office, you may also incorporate research papers in the format of animations. Your staff will be able to establish a culture of equality and respect as a result.
4. Design Interactive Quizzes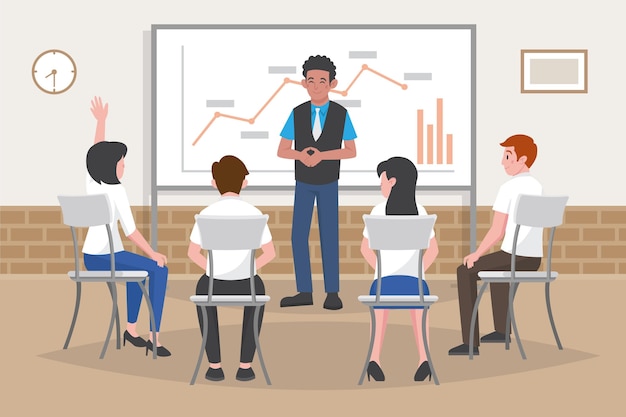 After your staff has completed the POSH training, provide interactive questionnaires to test their comprehension. These tests, which may have drag-and-drop, multiple-choice questions, and other interactive features, could be interspersed between courses. It will ensure that the participants fully comprehend the ideas presented in the training module and know the repercussions of misbehaving among their coworkers.
After finishing a quiz, the solutions are instantly accessible for the trainer to review in mobile learning modules. As a result, the instructor can see each individual's answer and, if required, give them rapid feedback.
5. Obtain Comprehensive Analytics
Ascertain that your distribution infrastructure has a metrics function. Each individual's level of advancement will be shown through an evaluation. It will give a thorough breakdown of how many workers participated in the program and how many did well on the test. It is crucial to guarantee that everyone has received POSH training and is aware of the different types and effects of sexual misconduct at work and elsewhere.
You can obtain accurate data on your workers' progress rather than relying on estimates, which you can utilize to develop and alter your training program. You can effectively develop and conduct POSH training with a thorough analytics report.
6. Establish a Redressal Platform
Your employees need to know who to contact if they experience discrimination at the workplace. Every business must follow the POSH law, and failure to do so could result in financial consequences for the company. You might create an online forum where staff members can anonymously air grievances. Ensure your staff is well informed about the internal dispute resolution procedure and alternative online complaint platforms.
By law, every organization must establish a POSH grievance redress forum. The worker is expected to contact the Internal Complaints Committee (ICC) formed inside your organization in case of any grievances.
A high-ranking woman employee from the place of work or another organization should be included in the ICC's structure, along with two other staff members who are passionate about the issue of women's rights, have a background in social work or gender issues, or have knowledge of the law. The ICC must have at least four representatives.
Additionally, a member from outside who is connected to an NGO, a social worker, or knowledgeable about sexual harassment-related concerns and legal requirements must be chosen.
7. Raise Awareness Throughout the Organization
You must inform employees of the POSH Act's regulations, sanctions, and contact points. Legally, the victim must make sexual harassment claims within three months of the alleged incident. The offender could receive a fine and a jail sentence of up to three years.
While a violation of privacy will incur a fine that the company pays, you might send out letters emphasizing the value of a safe workplace or hold courses for self-defense and safety on a routine basis to raise awareness.
Such incidents will continue to happen if people are unaware of the legislation, which is bad for every person and every organization. Many women choose not to complain for fear of retaliation from the accused or embarrassment. To provide female colleagues with a sense of security, you must emphasize that your firm has zero tolerance for sexual harassment.
Ensure that your business abides by the ICC constitution and all POSH legal regulations. POSH training is required to promote a respectful and secure workplace for women. One incident is all it takes to damage the professional image and the implicated employee's career. Therefore, you are responsible for ensuring that your staff knows the lines between acceptable and undesirable behavior.
Using PlayAblo, you can create engaging and interactive training materials for mobile devices. It will take care of developing and delivering exciting content and provide in-depth analytical knowledge regarding how training is produced and consumed.
Ad: PlayAblo's Enterprise-Grade Micro-Learning platform is built for millennial learners. Micro-Learning assessments and gamification features ensure learning outcome measurement and sustained engagement.
Find out more and request a custom demo!
How Can Employees Obtain POSH Training?
A business can choose from various POSH training options for its staff. Virtual classroom training, traditional classroom training, running webinars on ongoing training, and other forms of instruction are available. The type of training that should be employed depends on the organization. When choosing an appropriate training delivery framework for sexual harassment prevention, an organization should consider several things.
Personnel dispersed over several areas
A large number of workers
Many hires every year
Bilingual personnel
The program's training frequency
Training, delivered in groups
All of these elements assist you in determining the most appropriate training method and understanding your firm's demands. If you concur with the majority of the criteria above, eLearning for POSH training is the best delivery method for your business.
Online POSH courses can provide training and allow employees the freedom to learn at their own pace when you have dispersed staff across several continents. Additionally, a sizable number of workers can attend the training simultaneously online, which can be repeated as often as necessary. Additionally, several staff groups may receive training at once.
For online POSH training, PlayAblo offers corporations ready-to-use courses. You can access instructor-led virtual training courses from anywhere on any device at your convenience. Additionally, it makes it simple to do training promptly according to your availability and requirements.
Ad: PlayAblo's Enterprise-Grade Micro-Learning platform is built for millennial learners. Micro-Learning and assessments and gamification features ensure learning outcome measurement and sustained engagement.
Find out more and request a custom demo!
How Can You Determine the Effectiveness of Your POSH Training?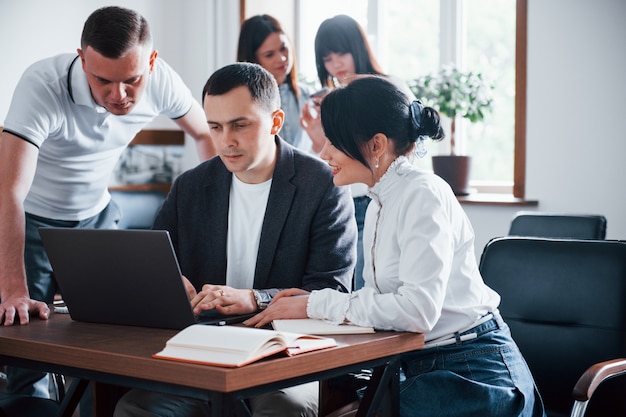 The effectiveness of POSH training is assessed by choosing POSH partners who foster a culture that promotes the resolution of questions. Advisories must supply a skilled facilitator who can design sessions specific to the organization's requirements, making the discussion more pertinent.
Participants must communicate their experiences and pose questions during POSH training sessions to make them effective. For a practical POSH training session, you must select a POSH partner who will create custom lessons for your team's needs while considering their unique demographics and wants.
Most businesses are reluctant to spend money on POSH training since they think it will be an unnecessary expense and won't have any sound effects on their bottom line. On the other hand, efficient online solutions that safeguard employee and organizational safety are an excellent investment in a more positive workplace culture.
Corporate POSH training is useless for various reasons, including the fact that only the company's female employees attend these sessions. Conversely, POSH training only proves effective when an organization first ensures that it maintains a gender-neutral POSH practice and that both women and the management attend these sessions.
Additionally, practical POSH training gives team members a tool to monitor their growth, living up to the promises stated in the workshops or training sessions. Practical POSH training courses emphasize not only instruction but also the analytics and data aspect of team behavior, leading to future interventions for culture-building that are more successful.
How Do You Pick the Right POSH Partner?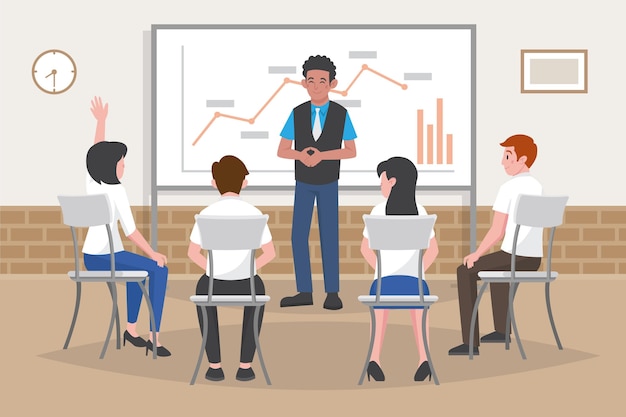 Verifying that a potential POSH partner has in-depth expertise and experience is the first factor to consider. This calls for knowledge of working with and effectively communicating with various business sectors and a wide range of team talents. Specialized expertise in specific commercial, gender, and legal sectors offers a clear advantage.
Organizations must also understand that awareness campaigns are ongoing processes that take more than one session to accomplish. Organizations can better understand the Act's specifics by working with expert consultants, and it is also simpler to set up an effective communication system for questions and inquiries.
For instance, the POSH training courses by PlayAblo cover the legislation related to sexual harassment, the redressal process, and the steps any organization must take to prevent sexual harassment at the workplace.
The following courses are live on PlayAblo LMS today:
POSH in the Workplace – An Introduction
POSH Act
Grievance Redressal Under POSH Act
Employer's Role in Preventing Sexual Harassment
Conclusion
Making sure that employees feel safe and secure at work requires POSH training. Utilizing these programs in training sessions helps create an informed workplace environment in which staff receives education about their rights. Additionally, in a fast-paced industry, these pieces of training are crucial for POSH lawyers to stay current, and organizations may ensure that their POSH regulatory duties are successfully fulfilled.
Ad: PlayAblo's Enterprise-Grade Micro-Learning platform is built for millennial learners. Micro-Learning and assessments and gamification features ensure learning outcome measurement and sustained engagement.
Find out more and request a custom demo!